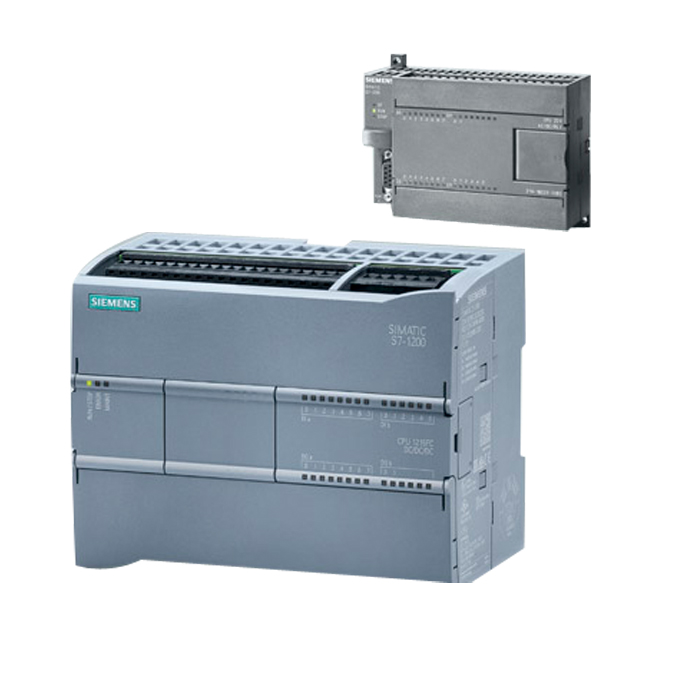 Simatic S7-200
Switch now to the successor of the SIMATIC S7-200!
SIMATIC S7-200 stands for a reliable, fast and flexible controller in the micro automation area with a broad scale of modules. Programming was based on the easy to learn engineering software STEP 7 Micro/WIN.

With the new controller generation SIMATIC S7-1200, new opportunities in automation from engineering to production are made possible. Now, common for all controllers the engineering is based on the platform TIA Portal. This enables the smart realization of automation projects even when expanding above the basic area.
Enquire Now
Overview
Basic controllers are the intelligent choice for applications in the low to mid-performance range. They are available in standard and safety versions. The integrated inputs and outputs as well as the integrated technology functions facilitate both compact and cost-effective solutions. With basic controllers, flexible solutions for simple networking with integrated and optional communication connections can be implemented.

Basic controllers are configured and programmed in the Totally Integrated Automation Portal (TIA Portal). You therefore benefit from maximum engineering efficiency, and as applications increase in complexity, you can easily transfer them to Advanced Controllers.
The "TIA Selection Tool cloud" allows you to select, configure and order devices for Totally Integrated Automation. The "TIA Selection Tool cloud" comes with an assistant to help you choose the right devices, configure module and accessory selections and check that your selection will function correctly as well as providing an interface for you to export your order to the Industry Mall shopping cart.